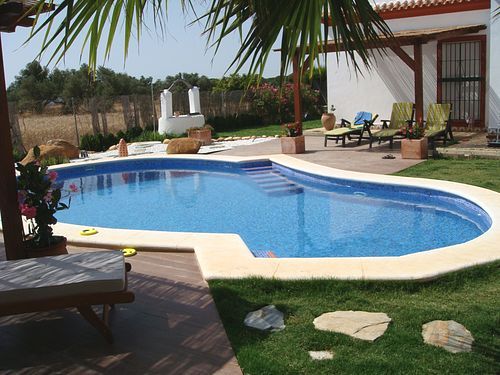 On the Finca "Los Anos Locos" you will find a spacious house and an apartment.
The finca is situated in a quiet rural location and provides many space for sunbathers and barbecue fans on the property of 1,300 sqm.
The holiday house "Los Anos Locos" is suitable for 4 people (65 square meters).
In wintertime, the cottage is comfortably warm, as there is a central heating with 5 radiators.
The apartment 'Los Anos Locos" is capable of about 50 square meters for 2 people.
As a special highlight there is the beautiful swimming pool (salt water), which was built in 2008.
To Conil there are about 3 km and the next bay with cliffs of Conil approximately 1,500 m.
The attractively landscaped garden with the pool you can really enjoy your finest hours of the year.
The house supervisors of the finca are living on the property and have a lot of useful tips for you.
You can rent an electric bicycle (price please look at "rental rates").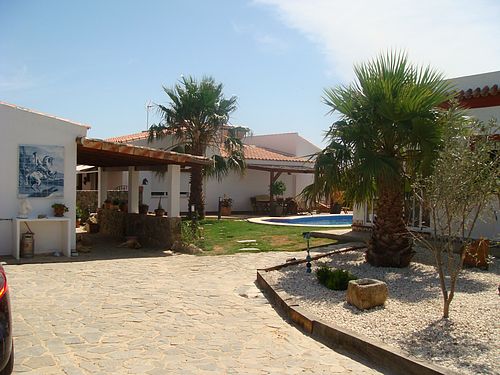 On the left side of the picture you can see the apartment.
On the right side there is the holiday house.
In the middle of the picture you see the house of the landlord. This house you can not rent.