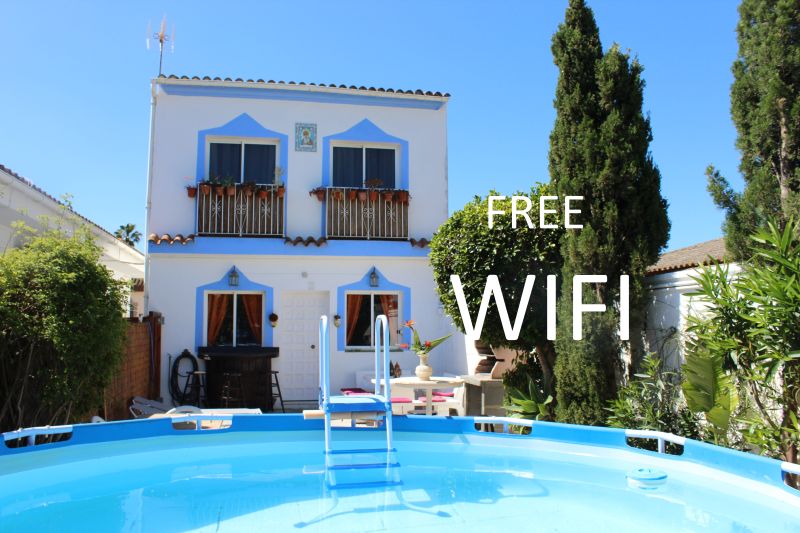 The summer cottage Don Pedro is suitable for 6 people.
You can relaxing on 2 floors with 3 bedrooms and 2 baths.
For cooling there is a small round pool.
Wifi is available.
The nice english, german and spanish-speaking owners live next door and give you helpful tips.
You can bring your dog with you.
A parking lot for your car on the concluded property likewise exists.
Fresh bread can be ordered daily by the baker. Delivery between 10.15 and 10.30 o'clock.
A hairdresser house visit is possible.